PS4 Sega Mega Drive Classics (new)
Code:
SR1281
Related products
Product detailed description
Game for Playstation 4 Sega Mega Drive Classics. The Sega Mega Drive Classics collection is coming to the current generation of consoles and will offer over 50 classic game titles in all genres such as arcade action, shooters, beat 'em ups, puzzles, RPGs and many more. In short, the biggest collection of retro classics in one huge package! The Sega Mega Drive Classics collection will also offer new gameplay features such as expanded save game options, control customization, online multiplayer, achievements and more.
SEGA MEGA DRIVE CLASSICS INCLUDES THE FOLLOWING GAMES:
Alex Kidd in the Enchanted Castle
Alien Soldier
Alien Storm
Altered Beast
Beyond Oasis
Bio-Hazard Battle
Bonanza Bros.
Columns
Columns III: Revenge of Columns
Comix Zone
Crack Down
Decap Attack
Dr. Robotnik's Mean Bean Machine
Dynamite Headdy ESWAT: City Under Siege
Fatal Labyrinth
Flicky
Gain Ground
Galaxy Force II
Golden Axe
Golden Axe II
Golden Axe III
Gunstar Heroes
Kid Chameleon
Landstalker
Light Crusader
Phantasy Star IIPhantasy Star III: Generations of DoomPhantasy Star IV: The End of the Millennium
Ristar
Shadow Dancer: The Secret of Shinobi
Shining Force
Shining Force II
Shining in the Darkness
Shinobi III: Return of the Ninja Master
Sonic 3D Blast
Sonic Spinball
Sonic the Hedgehog
Sonic the Hedgehog 2
Space Harrier II
Streets of Rage
Streets of Rage 2
Streets of Rage 3
Super Thunder Blade
Sword of Vermilion
The Revenge of Shinobi
ToeJam & Earl in Panic on Funkotron
ToeJam & Earl • Vectorman
Vectorman 2
Virtua Fighter 2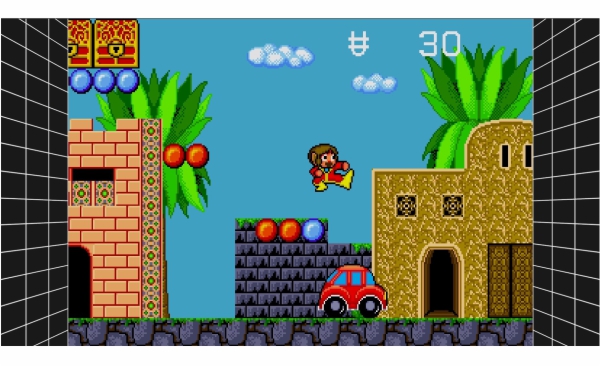 Be the first who will post an article to this item!